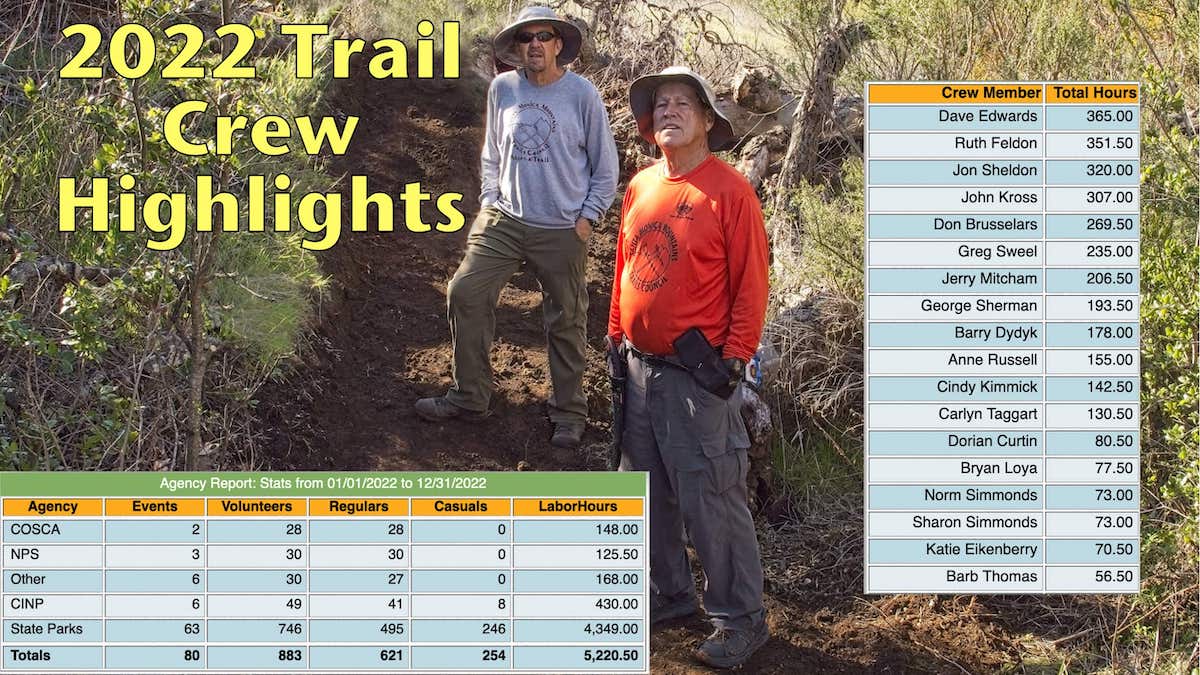 CSUCI Trail Corp student volunteers brought youthful energy to many of the trail work events held in 2022 while contributing nearly 450 hours of volunteer labor. Jerry Mitcham worked with faculty at CSUCI to create this program and it has turned out to be one of the best things we have done for the trail crew.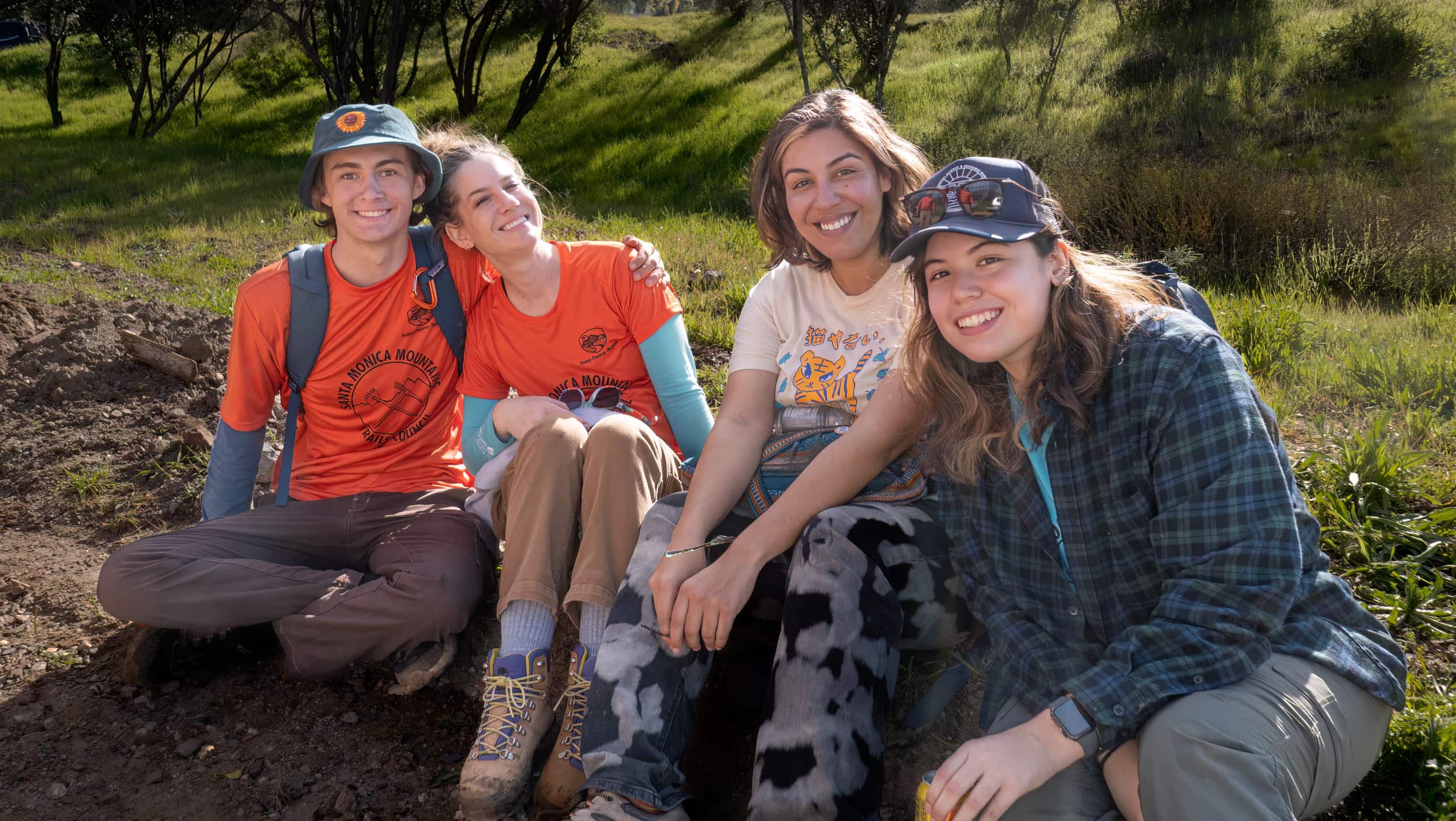 The 2021/2022 Trail Corp volunteers set a high standard. They learned the basics of trail work and then went on to put those tasks to good use. Along the way, they made every event they worked just a bit better.
We built a retaining wall on the Bent Arrow Trail that withstood another deluge of rain in the following winter.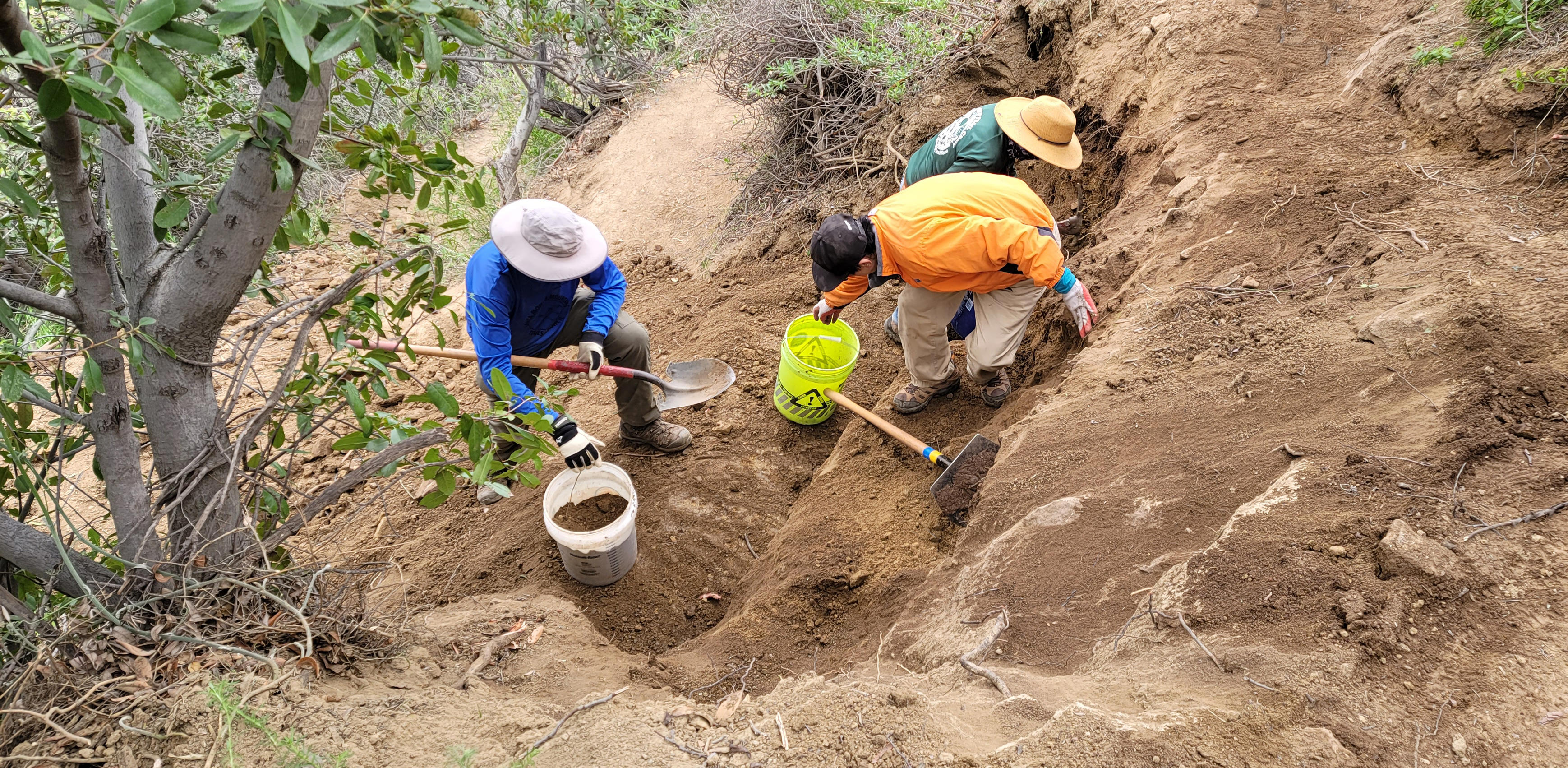 This has been a year of transition for the trail crew. After a dozen years, Dr Dave has retired from trail crew activity while Ruth Feldon has completed an amazing debut year by working more than 350 hours!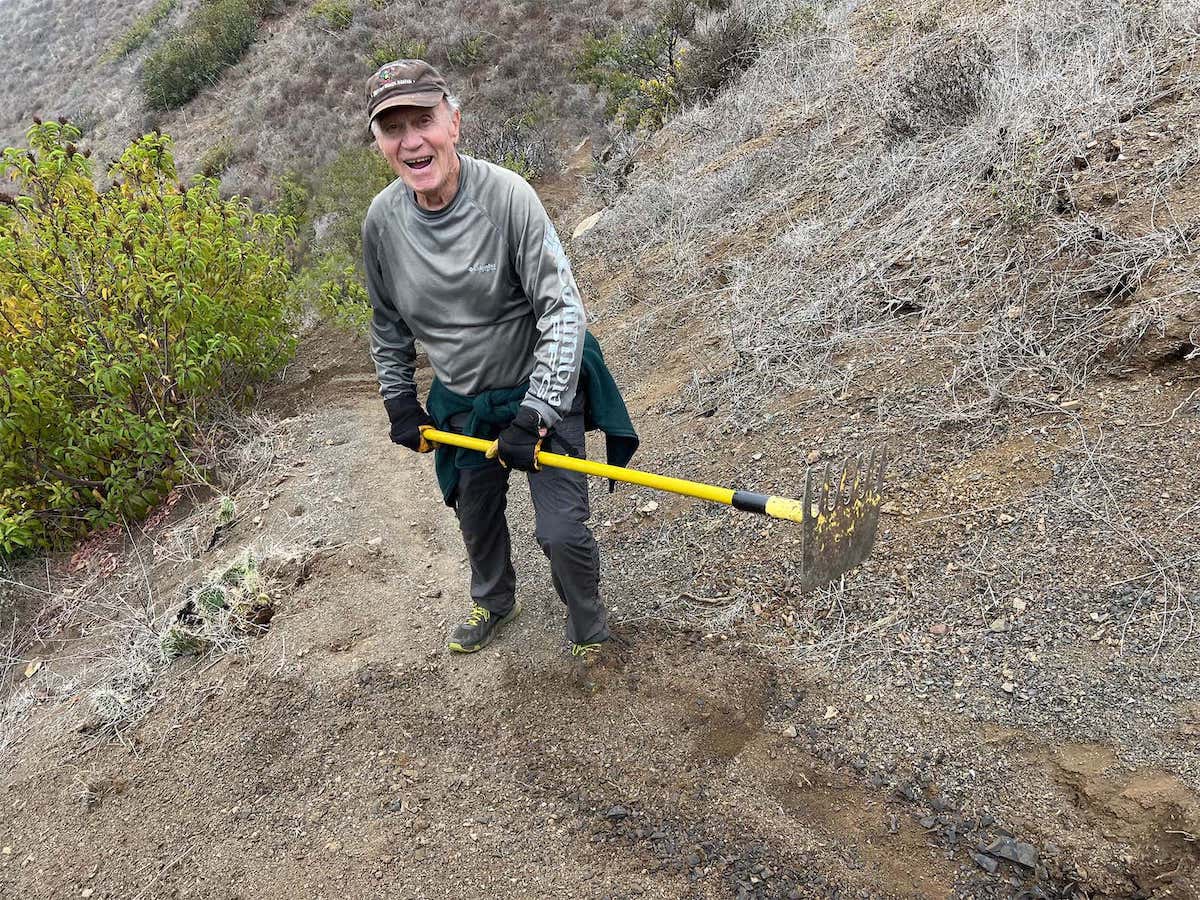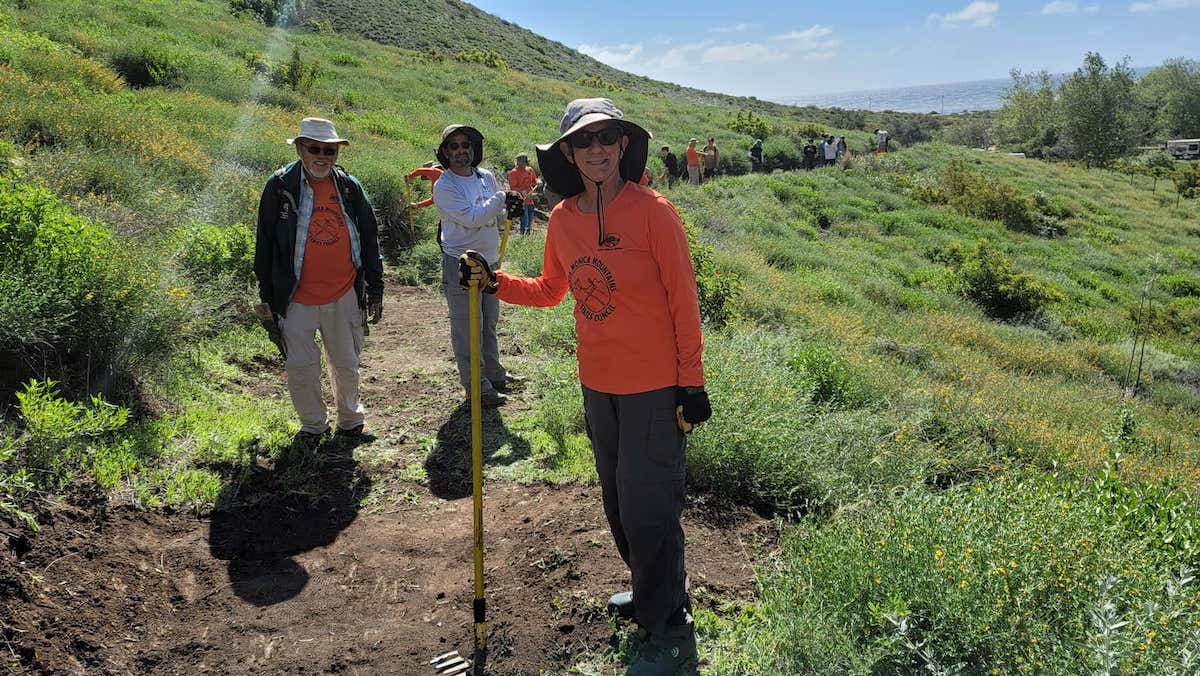 The number of women working with us over the past 18 months has changed in a positive direction. Ruth, Denise, Kirsten, Carlyn & Cindy have become "regulars" as they have mastered the skills required to repair our trails. Barb, Sharon & Anne - our other female crew members - continue to work with and mentor the newly minted "regulars" and others who join us for a day.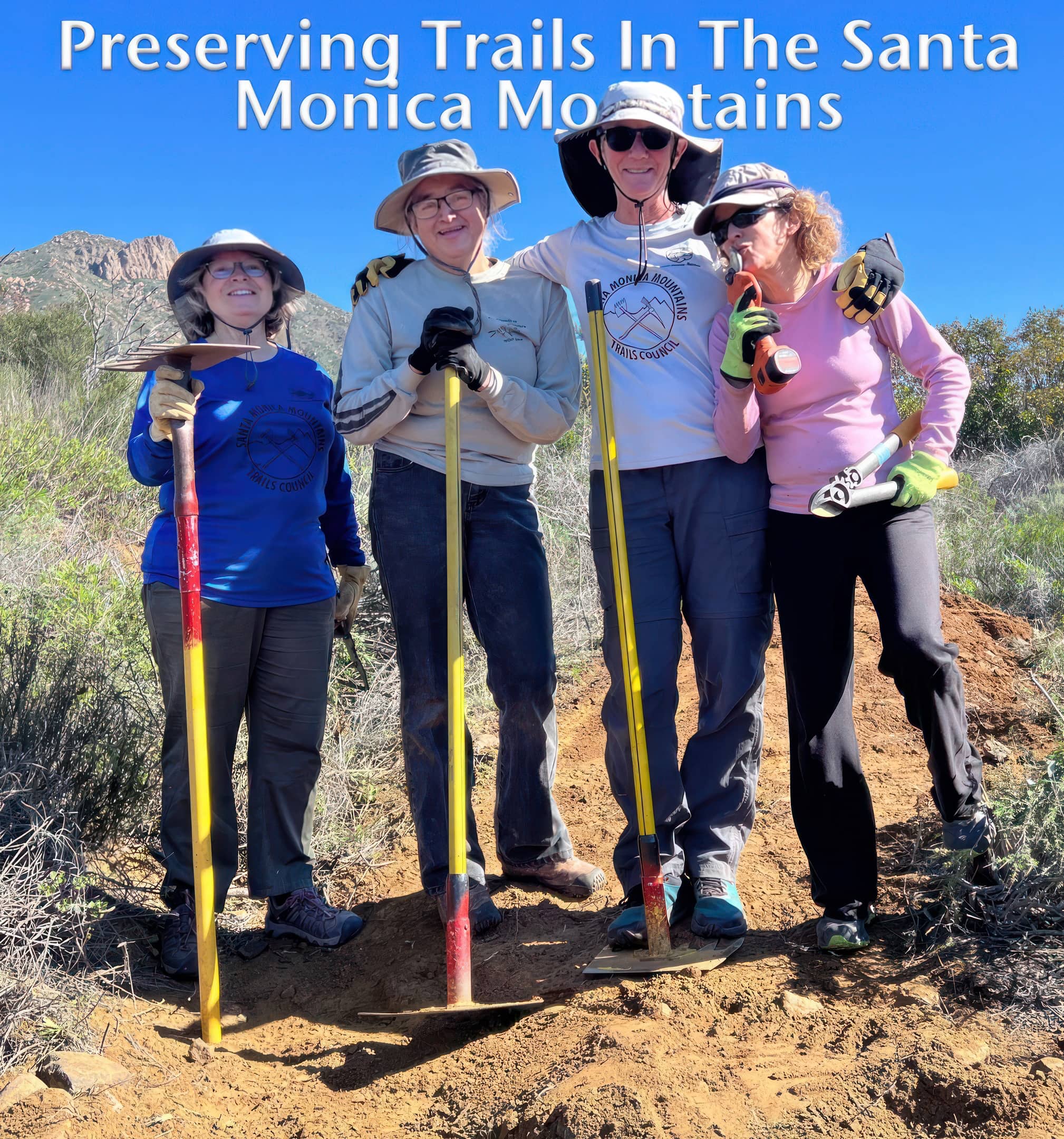 During the year we provide Crew Leaders for events held by NPS, State Parks and COSCA.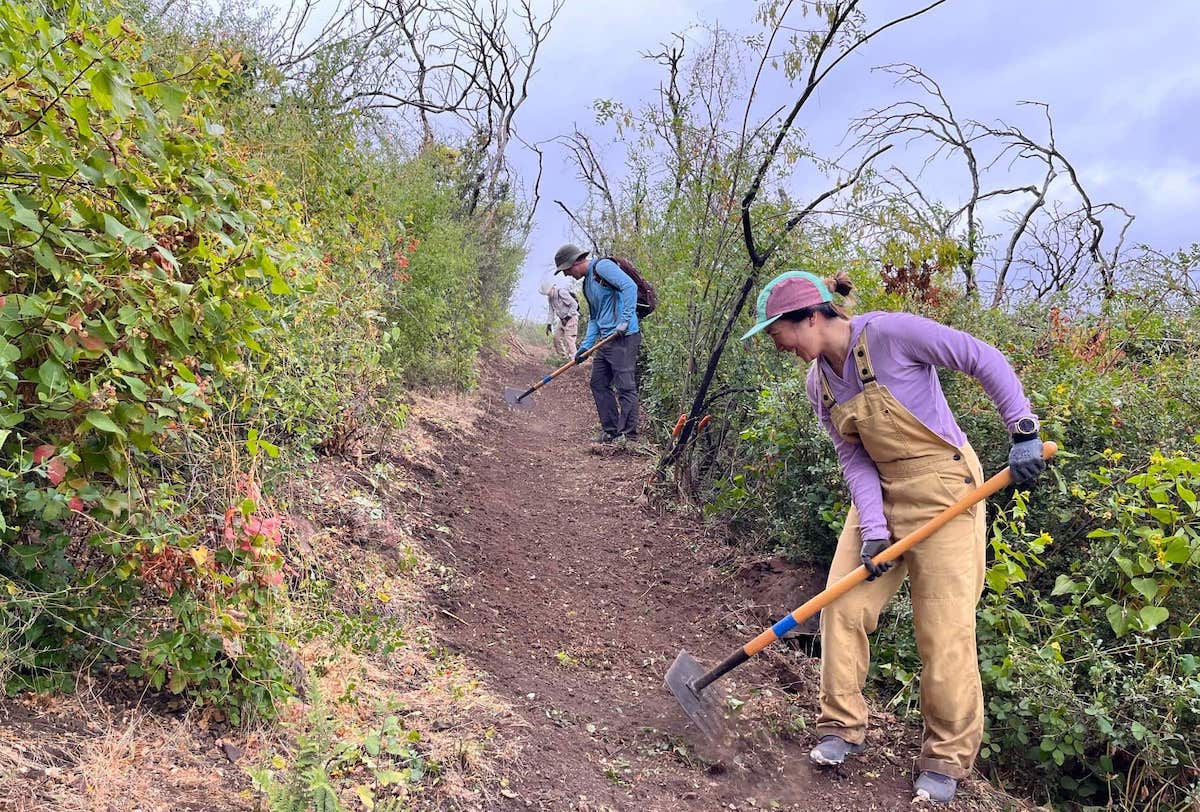 We continue to reach out to a variety of groups that love and utilize our trails. This effort in Blue Canyon had one of the largest groups of volunteers to date. Are you an active trail user who belongs to a group that might be interested in working with us? Email or call us. We can all benefit from this shared labor!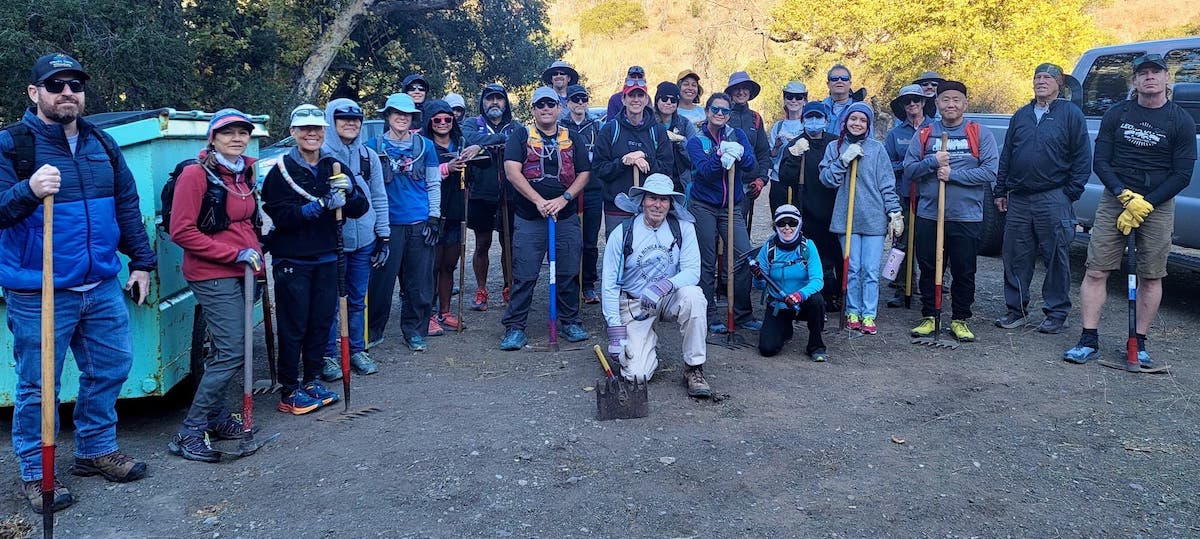 Jon Sheldon and company hiked just about every trail in Point Mugu State Park while documenting trail signs. The Santa Monica Mountains Trails Council will be funding the installation of many dozens of new and improved trail signs. More info to come on this exciting project.