Membership/Donation Page
What We Do
Build and improve trails throughout the Santa Monica Mountains, contributing thousands of volunteer hours each year.
Partner with parks management, local government, businesses, and the community to protect trail access, easements, and connections.
Promote a positive trail experience for all users and educate trail users.
Support the creation of trail camps.
Increase public awareness of trails and trail issues.
Host annual weeklong Backbone Trek.
Ongoing Projects
Oversee Scout troops and Eagle Scout candidates in completion of projects such as kiosk or picnic table assembly.
Lead local companies in corporate volunteer days for employees.
Train volunteers to be trail-crew leaders.
Work with the Sierra Club and the Conejo Open Space Conservation Agency on joint trail work days.
Sponsor the annual multi-day Trails Days volunteer event at Pt. Mugu State Park.
Replacing missing trail and or adding signs in Point Mugu State Park
Why Membership?
For more than 50 years, the Santa Monica Mountains Trails Council has been the only organization representing all trail user groups in the area.
As a member, you will be part of a community of environmentally conscious supporters of public lands and trail access.
You are invited to attend our annual dinner with parks staff and local lawmakers and keep informed with our biannual newsletter.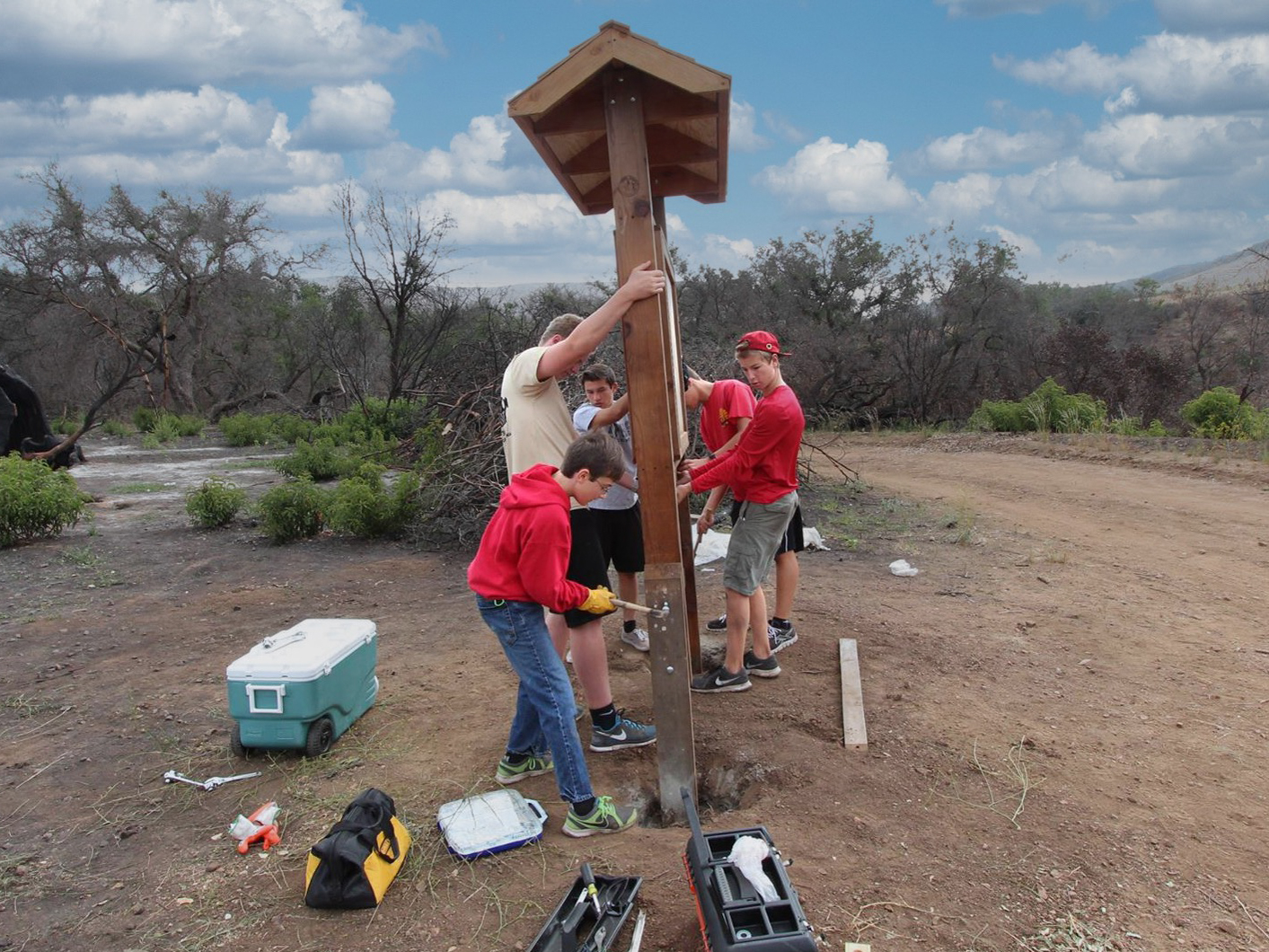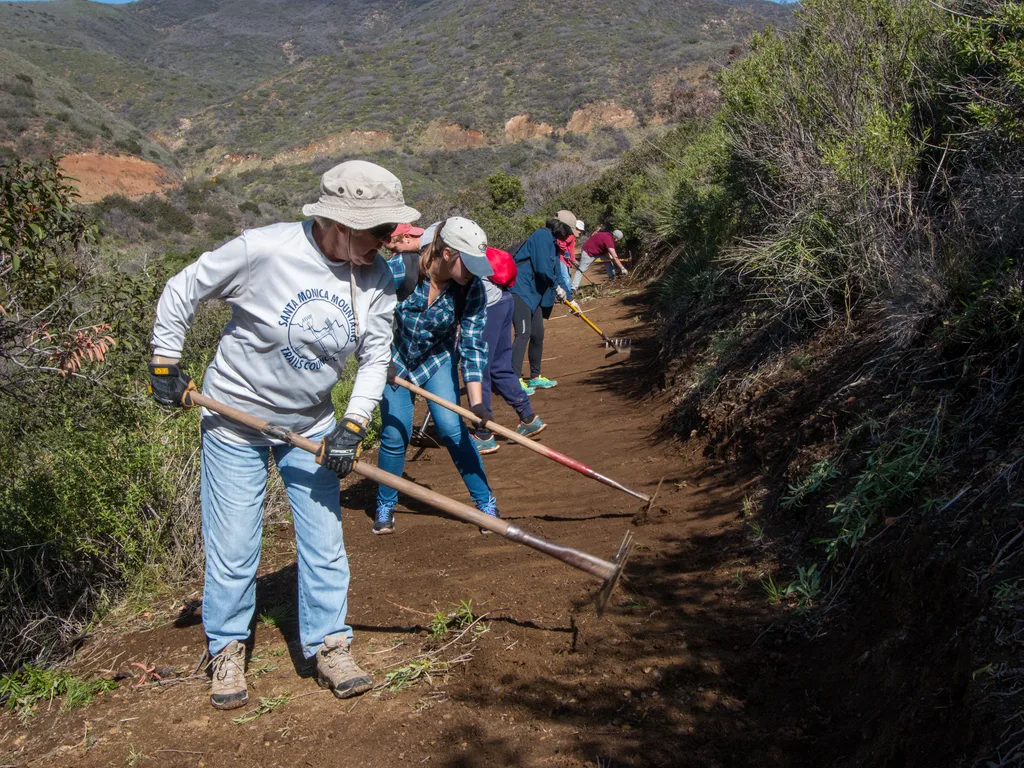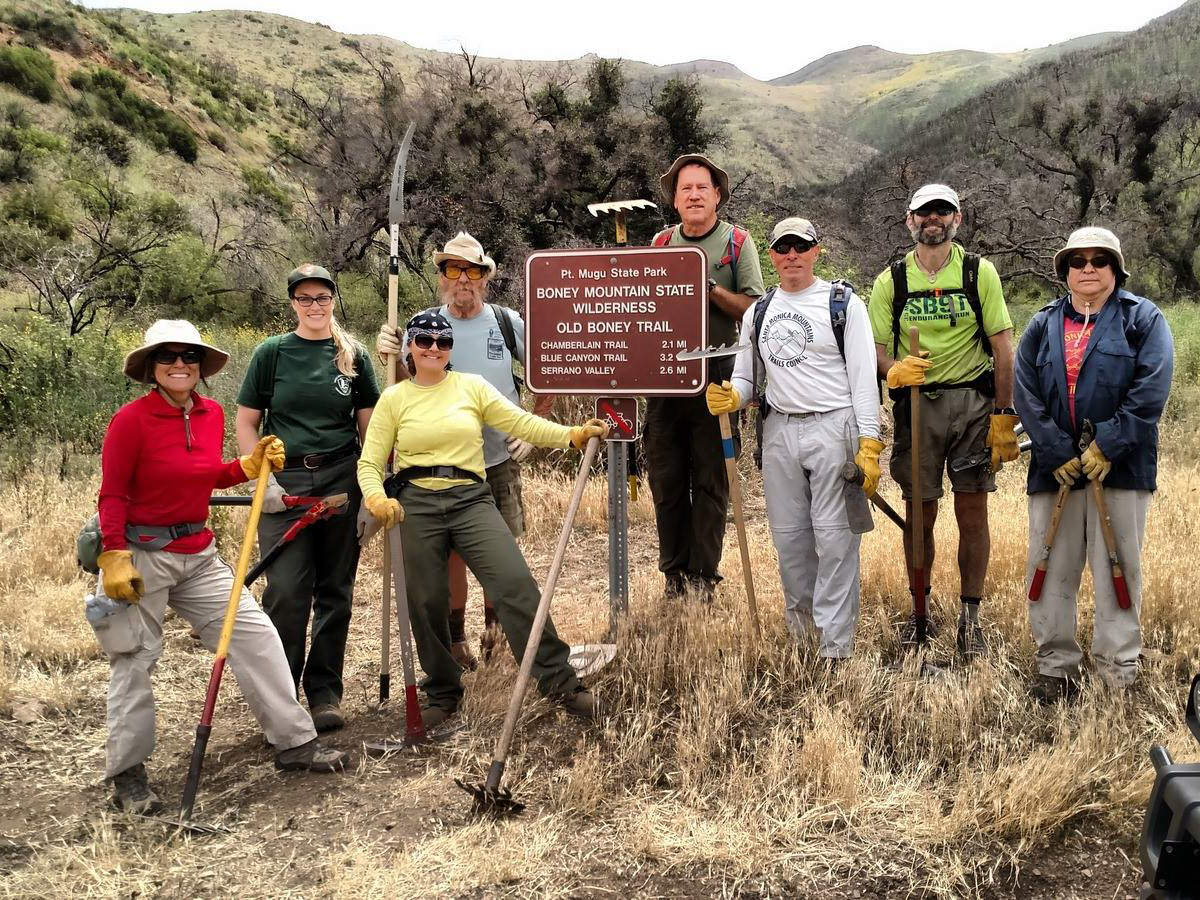 ---
The Santa Monica Mountains Trails Council appreciates your support. Our volunteer, nonprofit organization continues to be dedicated to establishing and maintaining the public trail system throughout the Santa Monica Mountains through partnerships with public and private sectors.
SMMTC is a volunteer, tax deductible, nonprofit 501 (C) (3) charitable organization.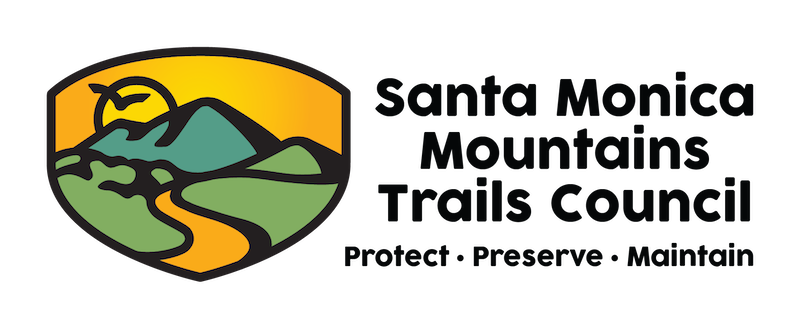 Annual Memberships
Individual Membership - $35 per year
Family Membership - $60 per year
Patron – You are very committed to our goals and want to work with us to see it happen ($250 per year)
Business – For companies that want to support our efforts ($250 per year)
Lifetime Memberships
Lifetime Membership - $360
Lifetime Membership - (3 consecutive annual installments of $120 permitted) $360
Annual Membership - Terms & Definitions

Membership dues are annual, based on anniversary date of joining and payable on or before the anniversary date, with a 60-day post-anniversary grace period. Should payment lapse past 60 days, a new anniversary date will be established from the time of receipt of membership payment.
Family - 2 or more family members at the same address
---
Not ready to buy this online? You can mail-in your payment with our printable form.