-->
Santa Monica Mountains Trails Council Home Page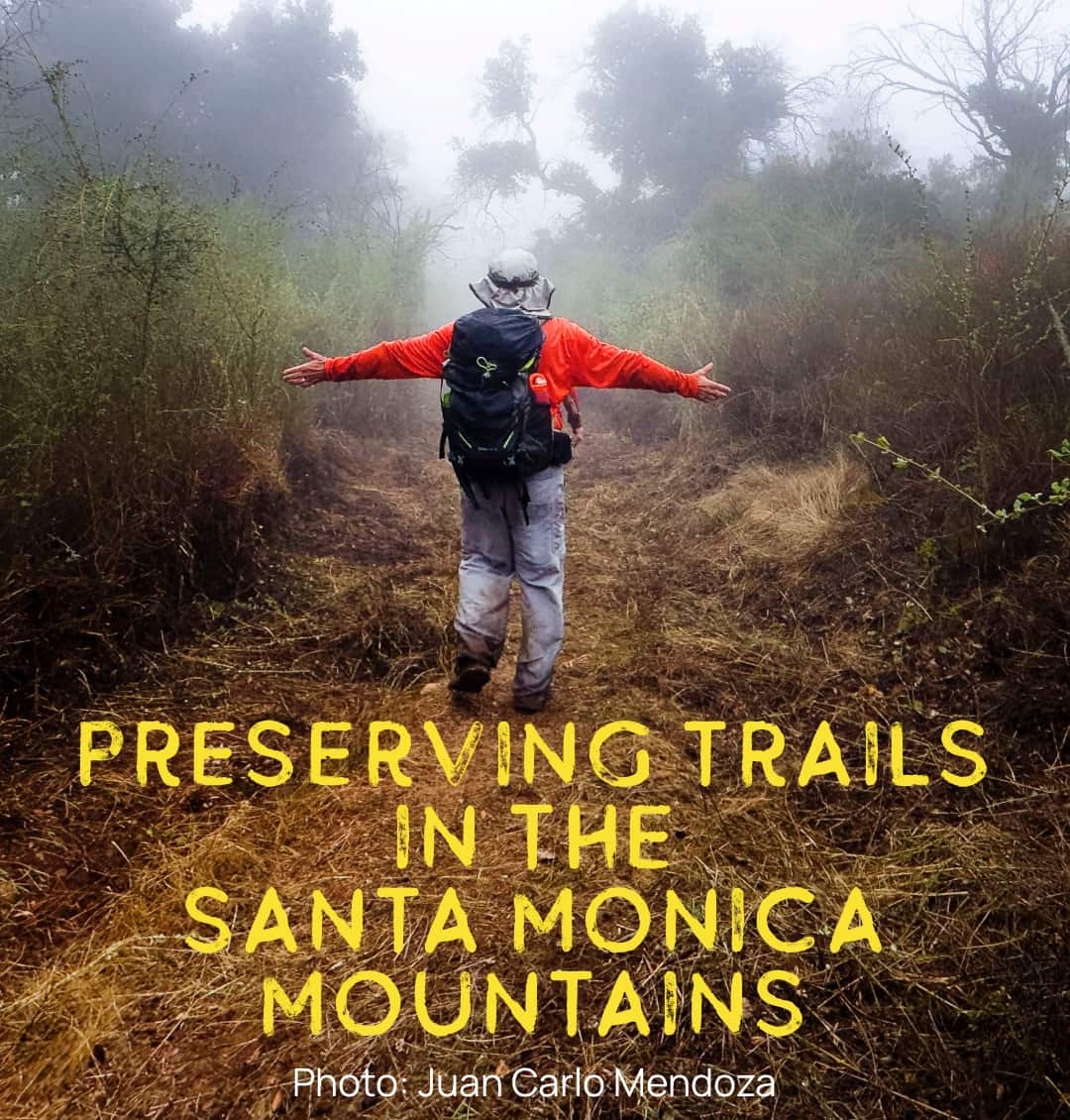 Tasks We Do To Help Preserve Our Trails:
Repair trails damaged by erosion
Clean and install drains
Cut back brush encroaching on the trail
Re-aligning trail segments out of ruts
The forces of Nature (Rain, Gravity and Fire) often wreak havoc on the trails we love. Trails are not permanent and can disappear quickly if they are neglected. Be a part of our mission and work with us to preserve your trails!