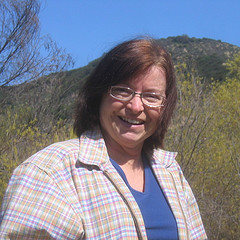 Barb Thomas, President has been a member of the SMMTC and has served on the board since 2005. She attributes her love of the outdoors to being born in Germany where her first outdoor sights were of the Alps. Barb has been active in trail riding since childhood, sneaking off into the jungle of Panama alone on her pony, exploring trails in Virginia, Maryland, New Jersey, California and Nevada. She participated in endurance rides, with distances up to 100 miles in 24 hours, served on the board of directors for the Old Dominion Rides and managed the Malibu Endurance Ride for several years. In addition to her love of horses, Barb is an avid hiker and has backpacked sections of the Appalachian Trail, Northville-Lake Placid trail, and many others on the east coast, as well as hiking and riding on many of our Southern California trails. Living out west in the Conejo Valley since 1997, she values the enormous multi-use trail system we have in our back yard.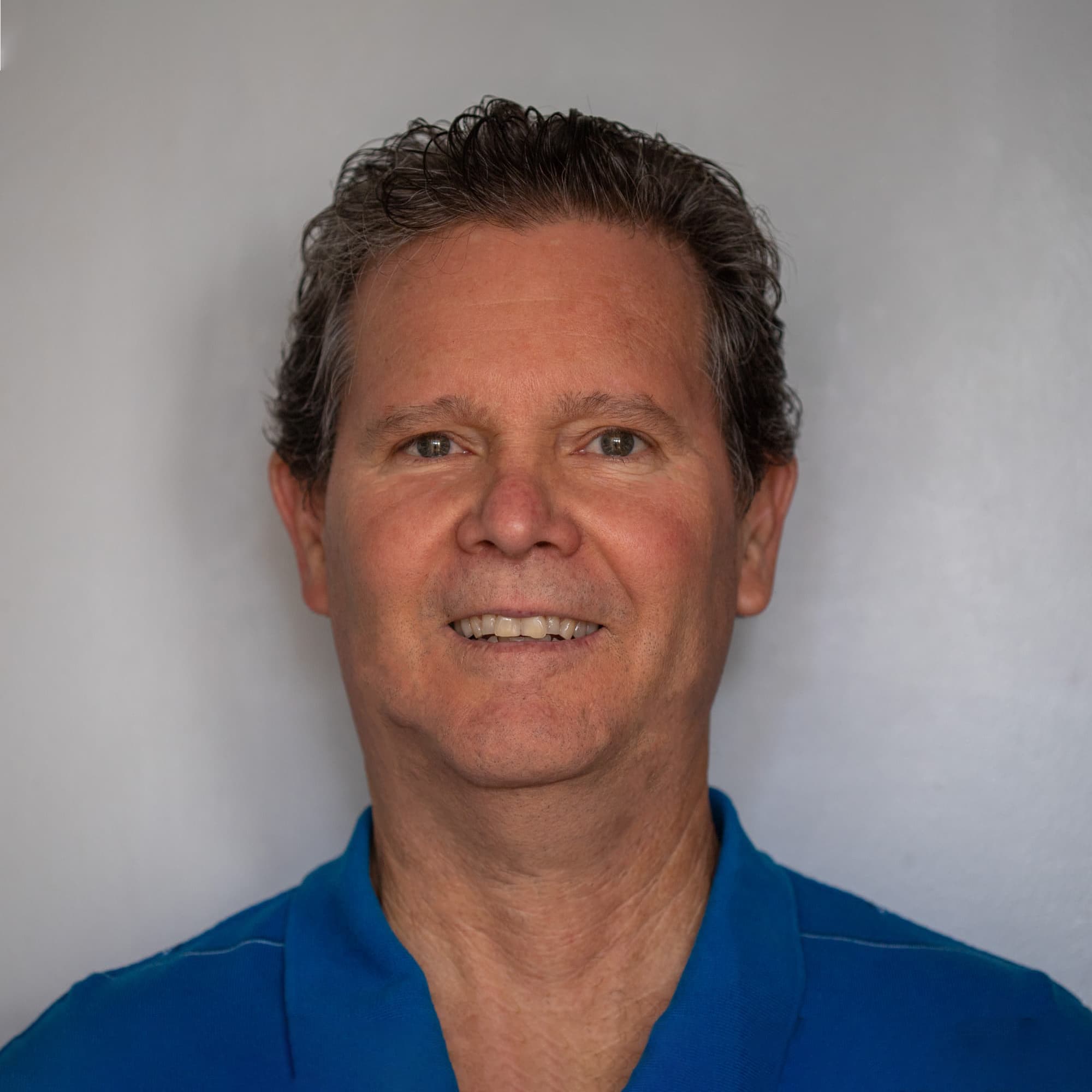 George Sherman, Vice President is responsible for keeping our website updated, informative and engaging. He has been a member of the SMMTC board of directors since 2005 and a Trail Crew Leader since 2013.
George has resided in Newbury Park since 1993. A California native, he has enjoyed hiking, biking and running in the Santa Monica Mountains since 1974. Depending on the weather he enjoys a hike or bike ride in the Santa Monica Mountains anywhere from two to five days a week.
In addition to the website, George's focus within the SMMTC is on trail work and access issues. He is an avid observer of local plants and has greatly expanded the content of the Plant of the Month Pages.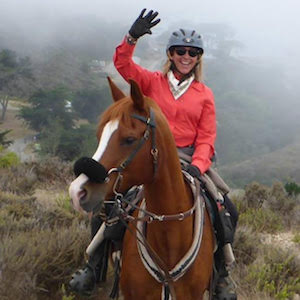 Sheryl Phelps, Treasurer has lived in Thousand Oaks for over 20 years. She joined the SMMTC in 2017. She has ridden endurance for over 15 years and has come to know and love the Santa Monica Mountains where she conditions her horses on the beautiful trails. Sheryl has volunteered for the MAU (Mounted Assistance Unit) and currently volunteers with MVP (Mounted Volunteer Patrol) and COSCA (Conejo Open Space Conservation Agency), which keeps her out in the Santa Monica Mountains regularly. Sheryl loves and respects all of our natural resources and would like to keep them well maintained, clean and safe for other trail users to enjoy as well, whatever their passion may be! Sheryl has taken over the job of putting together our newsletter.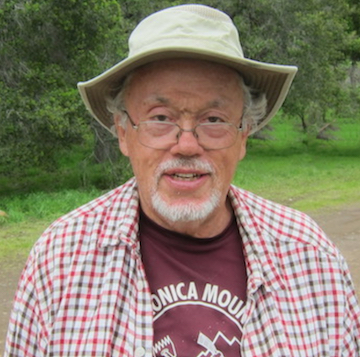 Don Brusselars, a resident of the Somis is a retired from Aerospace Industry and is an avid geocacher. Don joined the ranks of our trail crew in 2016 and worked more than a 150 hours! Don is moving up the ranks in terms of volunteer hours as he racks up 250 hours plus per year! Since joining the board in the summer of 2017, Don has been active in helping the board find solutions on a variety of issues.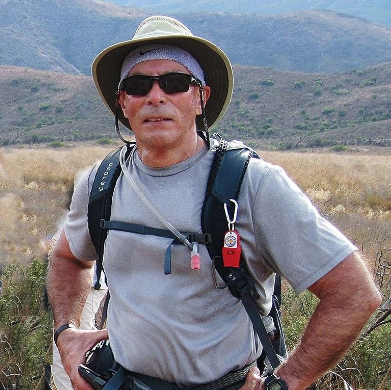 John Kross, Since retiring, the Trails Council is the primary beneficiary of the boundless energy John shows for life. Prior to joining the board in June of 2015, John was a Crew leader who leads dozens of events during the year, and regularly racks up three hundred hours of service! John has also volunteered with NPS and manages COSCA's adopt-a-trail program. When it is time to run the gas powered brush trimmer or gas powered pole saws, John is the one who steps up without prompting.
A neat and tidy trail is a wonderful thing - John's trail work was rated "Most Meticulous" by COSCA. John has been known to grab some tools and run out to the trail to remove downed trees - something that has happened all too often in recent years.
Our Backbone Trek is fortunate to have Hike Leaders like John, so that we get from point A to Point B safely and in an enjoyable manner.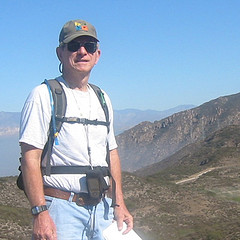 Jerry Mitcham has been a member of the SMMTC board of directors since 2005. He has resided in Thousand Oaks since 1998. Jerry retired from the U.S. Navy after twenty years of service in 1979. He was then employed as a systems engineer for Litton Data Systems and Northrop Grumman Corporation for twenty-four years, retiring in 2004. He enjoys hiking, backpacking, camping and an occasional bike ride. He especially enjoys geocaching. Jerry is very active in the SMMTC trail maintenance program, participating in most of the weekly volunteer projects. He is a two-time recipient of the SMMTC Hank Grateful award for noteworthy volunteer service. He organizes and participates in the multi-day trail maintenance projects SMMTC conducts on Santa Cruz Island in Channel Islands National Park each year. He is the coordinator and an organizer for the annual SMMTC-sponsored week-long Backbone Trail Trek in the Santa Monica Mountains.
Non-Board members who are extremely important to our success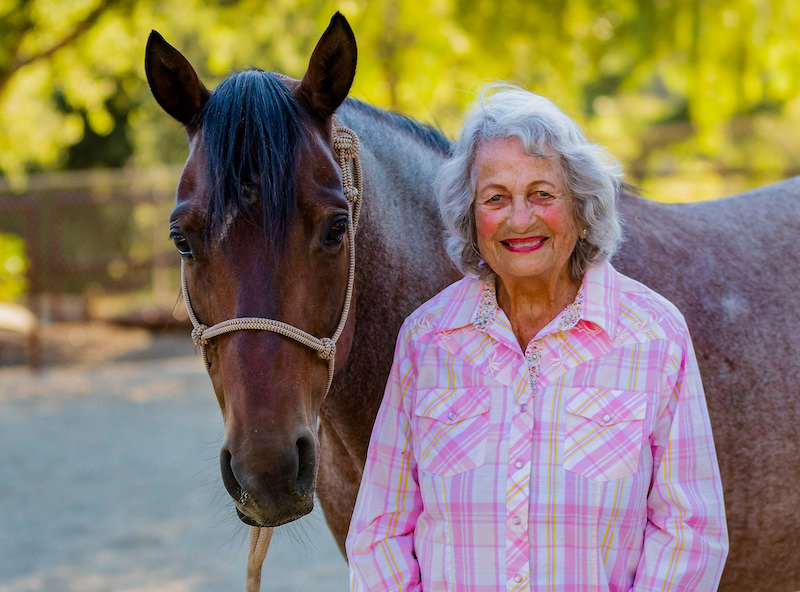 Ruth Gerson, President Emeritus - has been a board member since 1979, serving as Secretary and Treasurer in the early years and as President from 1997 through 2014 before resuming the role in Spring of 2017. An Agoura resident since 1975, Ruth has been riding her horses in the Santa Monica Mountains for over 50 years, enjoying the trails for pleasure while savoring the beauty, the wildlife and the serenity. In prior years, she did endurance riding placing 5th at Tevis. She still enjoys riding in the Sierra every summer. Ruth is involved in several equestrian organizations promoting public access to public lands for horseback riding and keeping the backcountry lands open for historic saddle and pack stock. For more than 40 years she has been trying to get State Parks to build their designated equestrian campground in Malibu Creek State Park. She feels it is very important to develop trail camps along the Backbone Trail. She strives for the Trails Council to maintain a presence within the community to educate people about the irreplaceable resource in trails and to collaborate with the land agencies in the Santa Monica Mountains National Recreation Area (SMMNRA)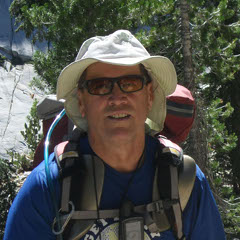 Dave Edwards, Trail Crew Coordinator is responsible for planning the SMMTC Trail Crew Schedules and in general is the coordinator for the SMMTC's Trail Maintenance outings in the Santa Monica Mountains. Dave has resided in Oxnard since 1971. He retired from the federal government in 2001, having worked at the Navy base in Port Hueneme, CA. He is very active in the SMMTC trail maintenance program in the Santa Monica Mountains and on Santa Cruz Island for the National Park Service. Dave has been an active volunteer for many years for Channel Islands Restoration, which restores habitat in sensitive and unique natural areas on the Channel Islands. He enjoys backpacking in the Sierra Nevada Mountains and the local Sespe Wilderness.
Back to the Top