Remembering Al Bandel
---
Al's Passing
Al Bandel died suddenly on Saturday September 6, 2008. He was an incredibly hard-working volunteer on trails both in the Santa Monica Mountains and the Channel Islands, regularly putting in hundreds of hours a year maintaining and building paths. Full of life, everyone who knew him looked forward to seeing him again, always friendly, vivacious and passionate about his work in the wilderness. He was also an expert cook, and many of us had the chance to enjoy the food he generously shared on trips. His specialty was creating rock walls and steps from nearby materials, and he always built to last.
He leaves behind many, many friends he made through his love of the outdoors. We'll really miss you Al, but your work will live on for decades in the trails you saved.
A gathering to remember Al on one of the trails he loved was held on October 11, 2009 on the Secret Trail. A picnic table was also placed in memory of Al on Santa Cruz Island, and a bench commemorates him at Conejo Valley Botanic Gardens. For more on these events, please see below.
His family asked that anyone who wants to give something in rememberance of Al can do so through the SMMTC. You can donate to the Trails Council in memory of Al online, using PayPal and your credit card, by clicking the "Donate" button below. You will be redirected to the PayPal site to enter your credit card details for your donation.
Back to Top
---
The SMMTC Gathers to Remember Al
The SMMTC, Sierra Club Task Force and others paid tribute to Al on one of the trails he often worked on, the Secret Trail, on October 11, 2008.
A Toast to Al Bandel - by Boyd (Holister) Palmer
In a small glen, near the head of the Secret Trail, they gathered. Each innocently displaying their love and dedication with smudged faces and dirty clothes. It was mid-afternoon, Saturday, and they'd been swinging Pulaskis, McLeods and pruning since early morn. A few clean faces, who hadn't worked on the trail that day, now joined them to pay tribute and remember Al Bandel. One of their own.
Al died Saturday, September 6th. He loved trails and he loved to ride bicycle on the open road. Saturday would find him one place or the other. At the end, it was on the bicycle. Al was rooted in earth and the community. Drew his strength from family and friends and recycled it.
Each of us who knew Al has a story to tell. As Ron Webster, Pete Warden, Ruth Gerson, Noel Bell, Chris Morneau, Burt Elliott, Jerry Mitcham, Maryanne, Linda, Bill, et al, spoke, we were reminded of a man who loved nature. Noticed the subtle play of light and shadow. The way it illuminated a Western Bluebird bickering in a tree. Several pointed out how they'd learned something from him. A jack of all trades and master of most, he didn't mind pointing out when there was a better way. Many remembered him for his stories. He was a gifted story teller.
It was pointed out that this is still The Garden and Al knew it.; And name it as you will, the Presence is still here in everything that is; That Al spent himself and never counted his change too closely, as is true of the trail workers he's left behind.
Ron brought champagne and Martinelli Sparkling Cider. We sang Auld Lang Syne (literally defined as "old long since," or, long ago) and as we completed the chorus:
For auld lang syne, my dear,
For auld lang syne
We'll take a cup o' kindness yet
For auld lang syne.
We lifted our glass in rememberance... to Al Bandel and auld lang syne.
Back to Top
---
Memorial Picnic Table on Santa Cruz Island
A picnic table memorializing Al's volunteer work on Santa Cruz Island was installed at the UC Research Center on the Nature Conservancy section of the island. Burt Elliott and Jerry Mitcham, long-time friends of Al, went to Santa Cruz Island as part of a volunteer crew with Channel Islands Restoration. They did some restoration work and then one evening the whole crew joined us to assemble the table. NPS Ranger Ken Owen said Al spent many an evening around the fire spinning his yarns, and the table was placed nearby.
We're sure Al would be grateful.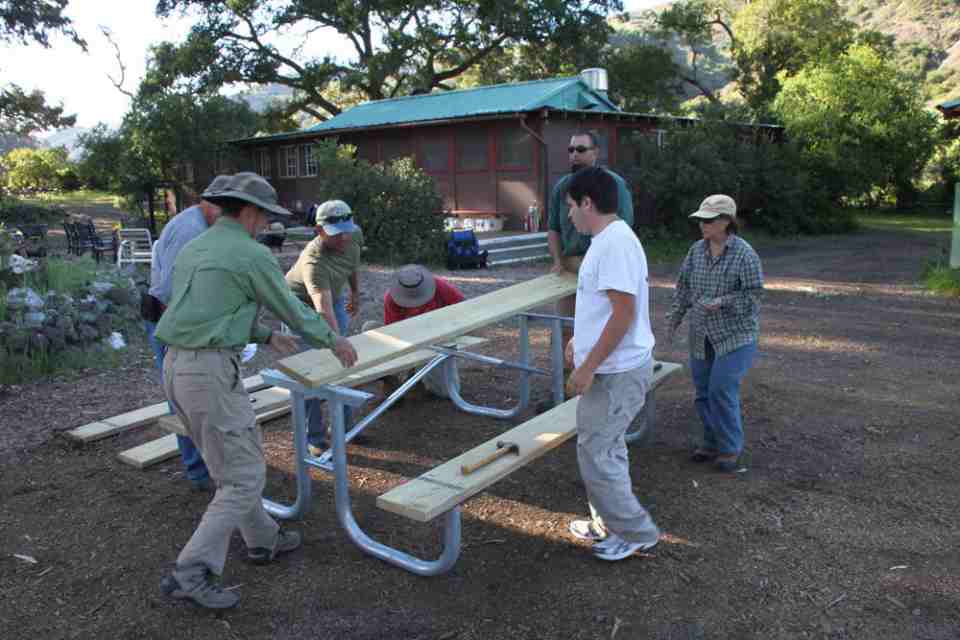 Assembling the table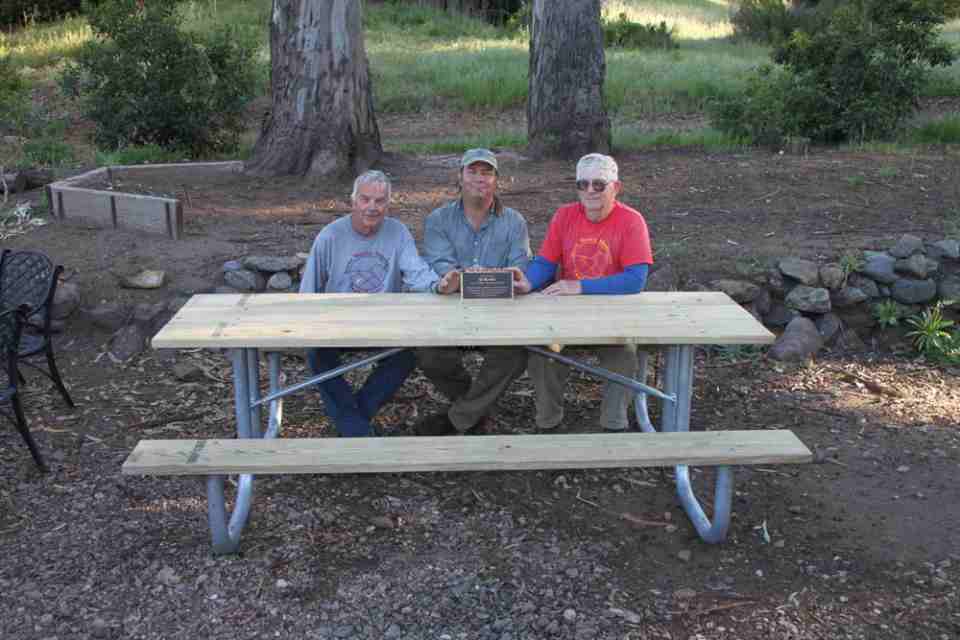 Burt, Ken and Jerry getting ready to add the plaque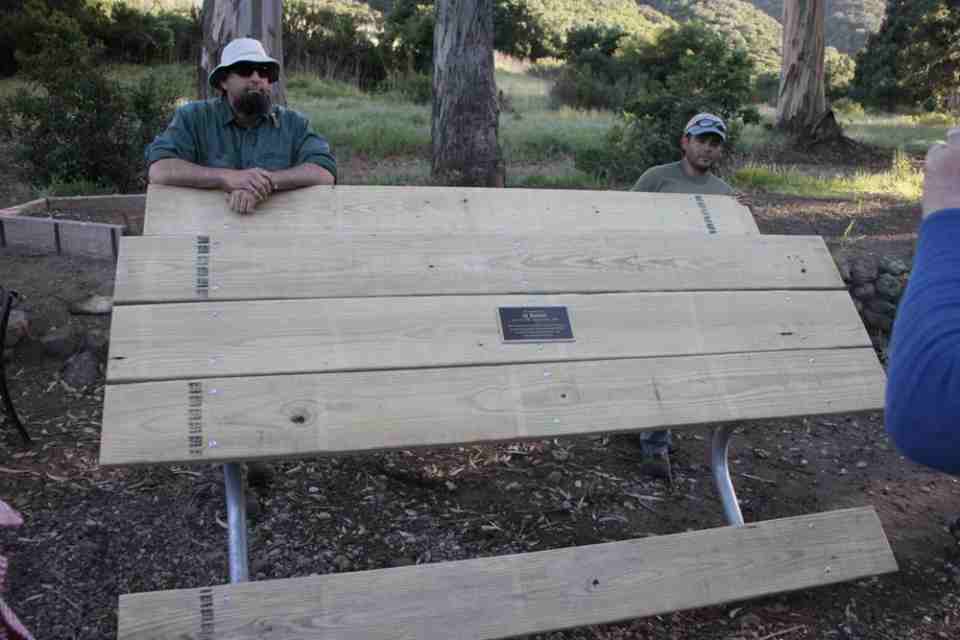 The table is finished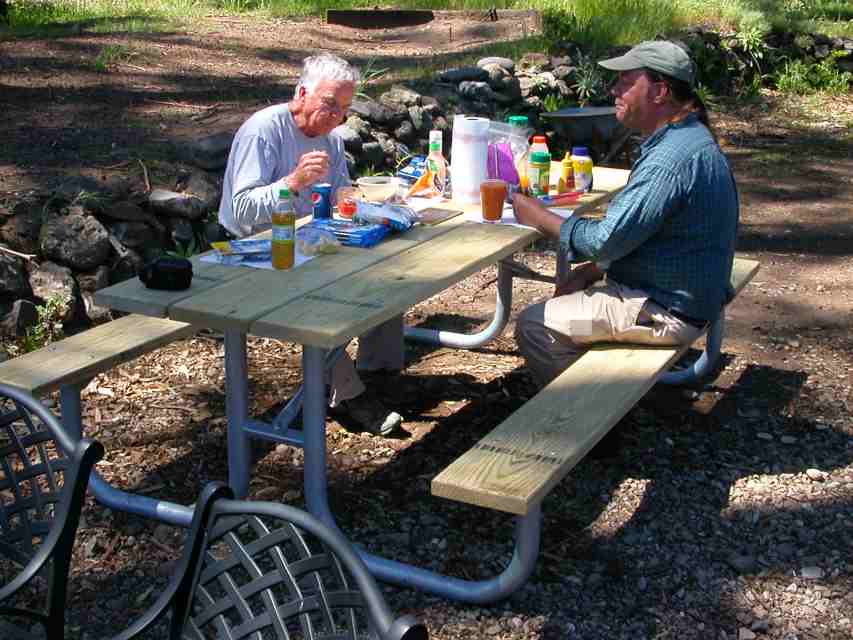 Ken and Burt, two of Al's best friends, having lunch at the table
Back to Top
---
Memorial Bench at Conejo Valley Botanic Gardens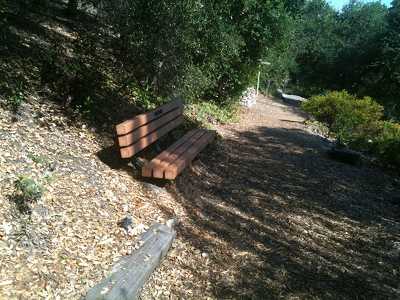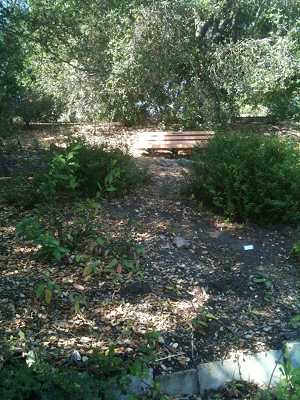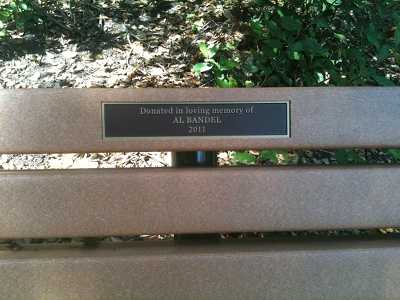 Entrance to the Botanic Gardens takes you to the sign that you see down the trail From entrance trail Close-up
Al's wife and the SMMTC donated towards a bench to memorialize Al at the Conejo Valley Botanic Gardens. The bench is located up the hill from a set of steps that Al constructed several years ago.
Back to Top