Last Spring I asked, "Where was all the rain we expected?" The rains bypassed us last year but more than made up for it this year! Water was flowing over our previously dry waterfalls; streams were overflowing their banks, lots of mud damaged trails and at last our flowering plants are blooming as if to make up for lost time.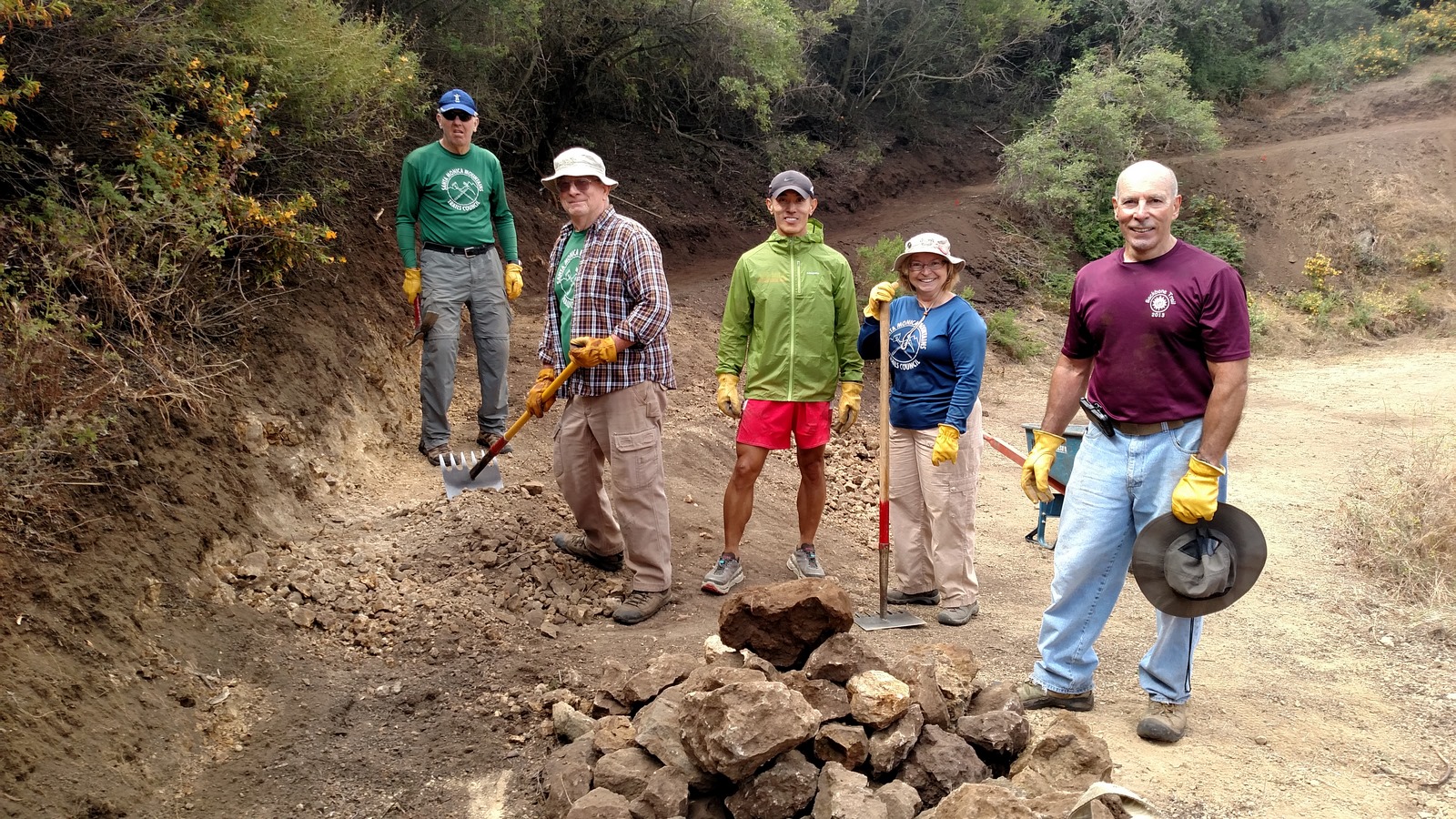 Trails Council volunteers have been very busy removing trees that have fallen due to the drought or fires. Trail users have shared pictures and messages of downed trees through our website allowing trail crew leaders to address the clean-up efforts.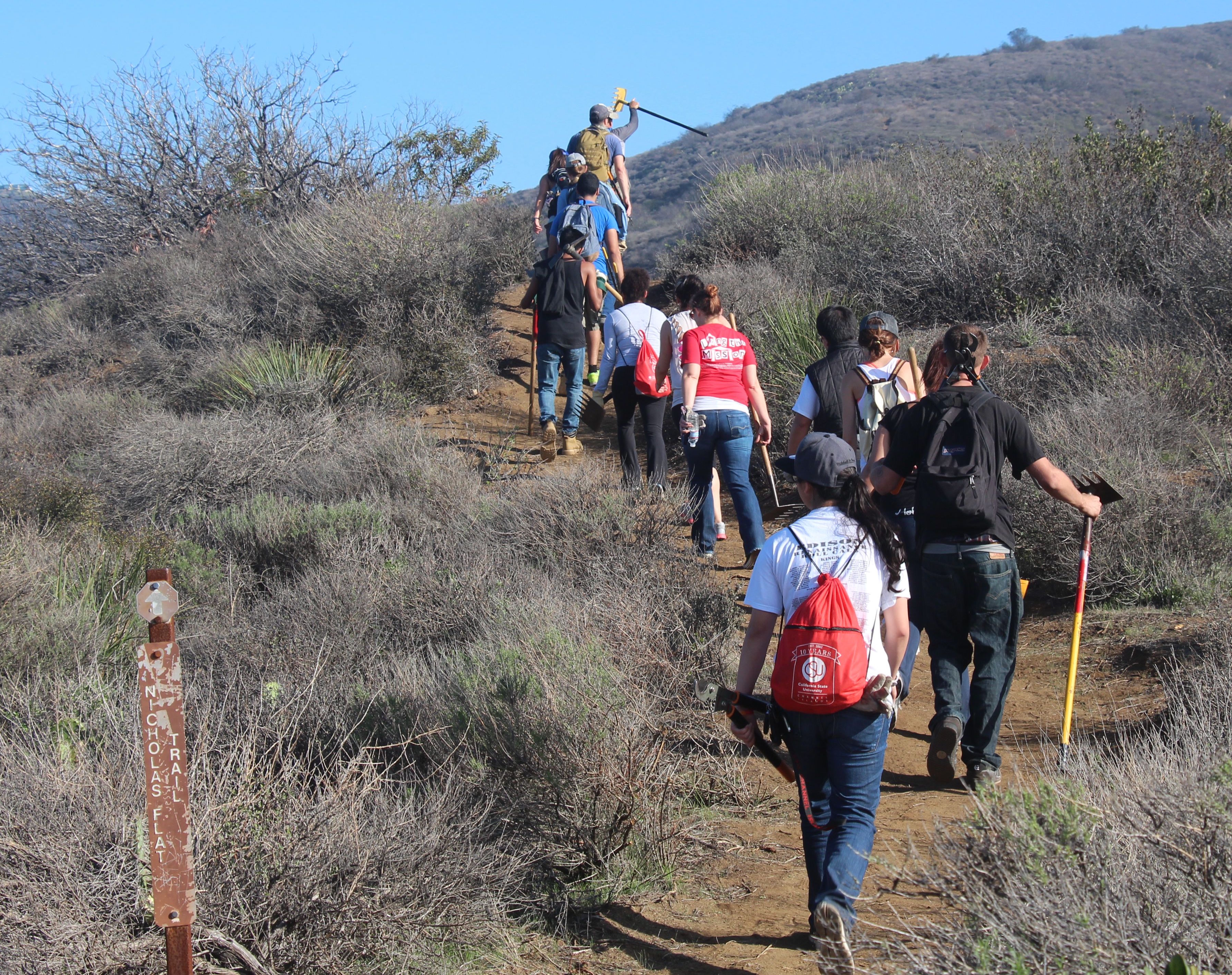 If you spend enough time on the trails, you may notice that in the year following a fire, debris sweeps over stream beds and can spread as a nice even layer over the previous channel. The first storms of 2017 created laser-like one to three foot deep channels in many areas and often took sections of the trail with it. Some locations experienced slides when water-saturated earth slid across trails. When the water table could not hold another drop, water pooled on flatter segments leaving behind lots of mud - making travel messy for those who would not wait for the water to dissipate. Avoidance of mud sets off a chain-reaction of users going around this obstacle and making the path wider. Just when it could not seem to get worse, another set of storms re-arranged the canyon floors in many locations obliterating sections of trail! All this rain creates lots of work for our trail crew and reinforces the trail worker's goals of "channeling water off the trail." Drains, swales, reverse grades and other methods of diverting water are the tools we use to preserve our trails from erosion. We may think of our trails as permanent, but they are permanent only when we work together to maintain them. Trail Days - April 28-30 - will be one such event where we repair damage to trails done by our Winter storms. Please come out and join us this year!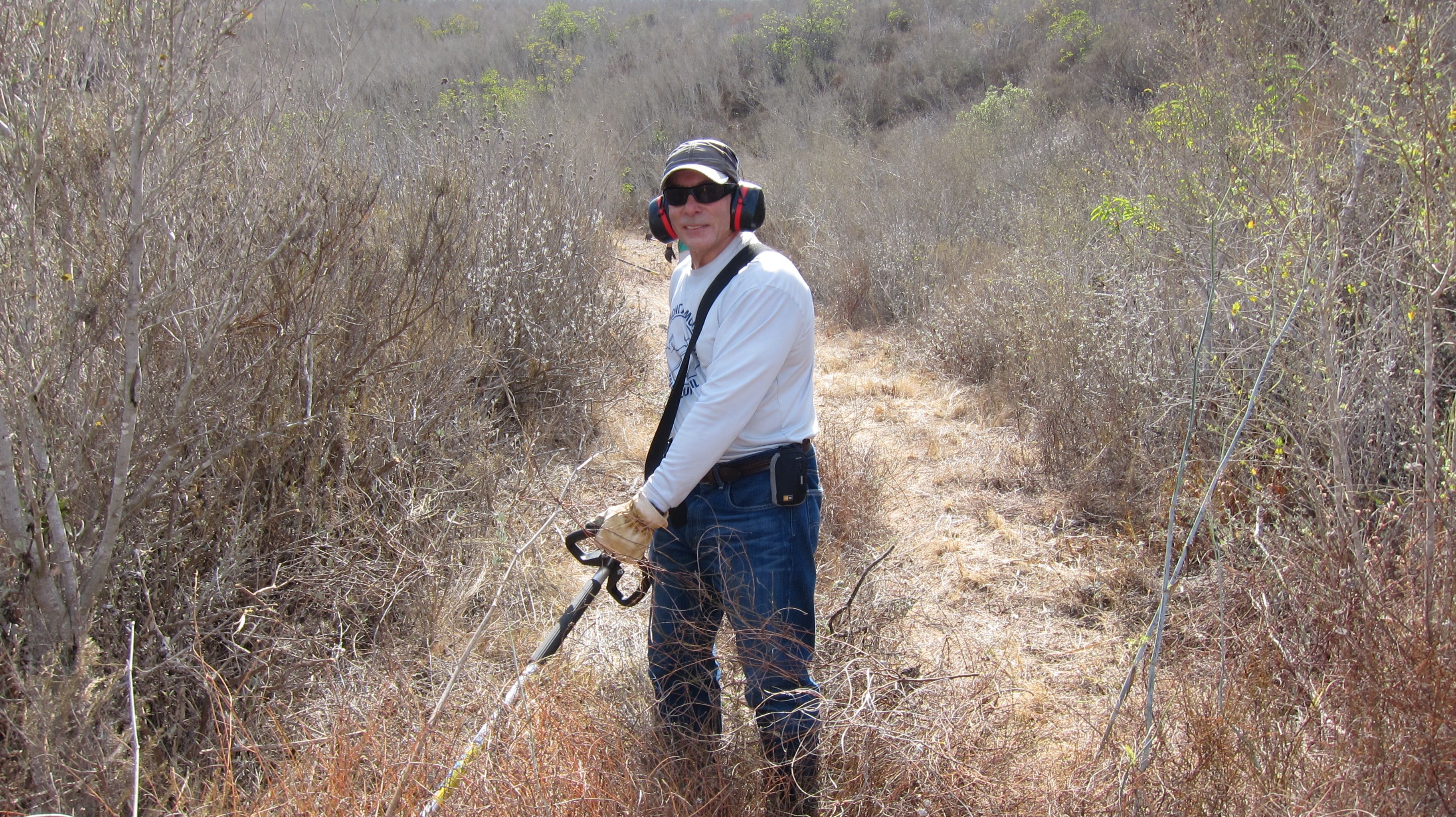 Working with other members of the trail crew is an excellent way to meet like-minded individuals. It is also a way to re-experience the trail because one of the best ways to become familiar with our trails is to work on them. When hiking, biking, running or riding a horse on our trails, it is so easy to get focused on a destination, heart rate, speed, a conversation or only the path ten feet in front of you. When working a trail, you observe things you might ignore - finding undulations where the trail appears to slope up or down, rocks and plants often hide insects, bugs or snakes. Concentrate your attention on a small segment of the world for a moment and learn the names of the plants you are trimming. These plants are common enough and you are likely to encounter them time and again. That blur of purple is a large mass of individual Wild Hyacinth flowers - an important food source for the Chumash. When you tire of digging, chopping, raking and moving dirt around, note your surroundings. Can you view other trails you've traveled from your location? Can you follow where this trail goes? From my experience, you should be able to observe something for the first time no matter how many times you travel the same path.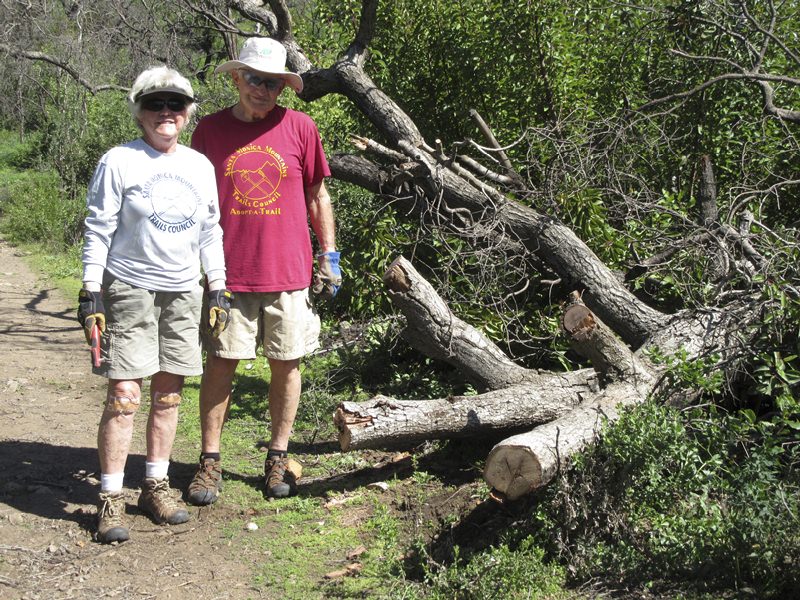 Now more than ever we can use your help to repair trails for all to enjoy. Please take a look at our trail maintenance schedule and pick a date to come work with us on our shared passion! We look forward to seeing you on the trails. Please take a look at our trail work schedule and make plans to join us.
Happy Trails,
Howard Cohen
President, Santa Monica Mountains Trails Council